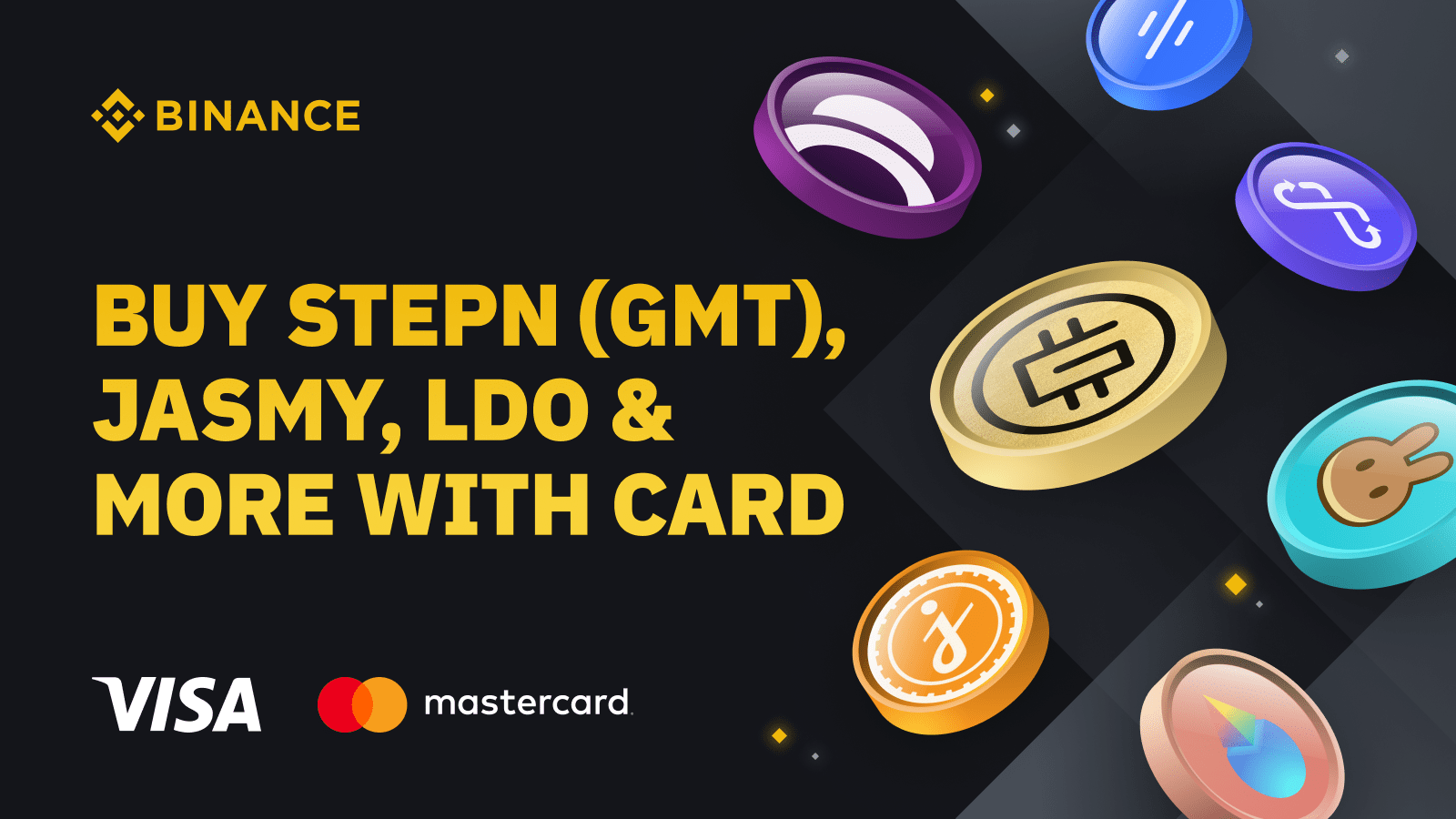 Fellow Binancians,
Users can now purchase CAKE, DAI, DAR, DOT, ENS, FIL, FTM, GAL, IDEX, JASMY, LDO, MULTI and STEPN (GMT) with major fiat currencies using credit/debit cards.
New fiat currency available for CAKE, DAI, DAR, DOT, ENS, FIL, FTM and GAL purchase:
New fiat currency available for IDEX, JASMY, LDO, MULTI and STEPN (GMT) purchase:
Getting started:
Note: These features are made available on Binance through the services of third-party partners that Binance works with from time to time and are not provided by Binance directly. It is important to note that the transactions are local and that there is no foreign remittance of money. Please refer to our
guidelines
for further information.
For Brazil only: Binance users paying with credit/debit cards will be charged the IOF tax with every card transaction on Binance.
Risk Warning: Trading cryptocurrencies involves significant risk and can result in the loss of your capital. You should not invest more than you can afford to lose and you should ensure that you fully understand the risks involved. Before trading, please take into consideration your level of experience, purchase objectives, and seek independent financial advice if necessary. It is your responsibility to ascertain whether you are permitted to use the services of Binance based on the legal requirements in your country of residence.
Binance reserves the right in its sole discretion to amend or change or cancel this announcement at any time and for any reasons without prior notice.