Binance official website supports btc coin, eos coin, eth coin, bnb coin and other currency transactions. Currently the 24-hour volume is stable in the global TOP4, supporting 7*24 hours customer service, and quickly solving any problems encountered during the transaction process. So how to trade on Binance and how to buy BNB coin? The following is a brief introduction to the currency transaction steps:
Step 1: Log in to the official website
Step 2: Enter the trading page
If you want to purchase BNB at the current bitcoin price, choose BTC Market and input BNB in search box. Then you can enter to transaction page by clicking BNB/BTC pair.

Step 3:The display of the transaction of Binance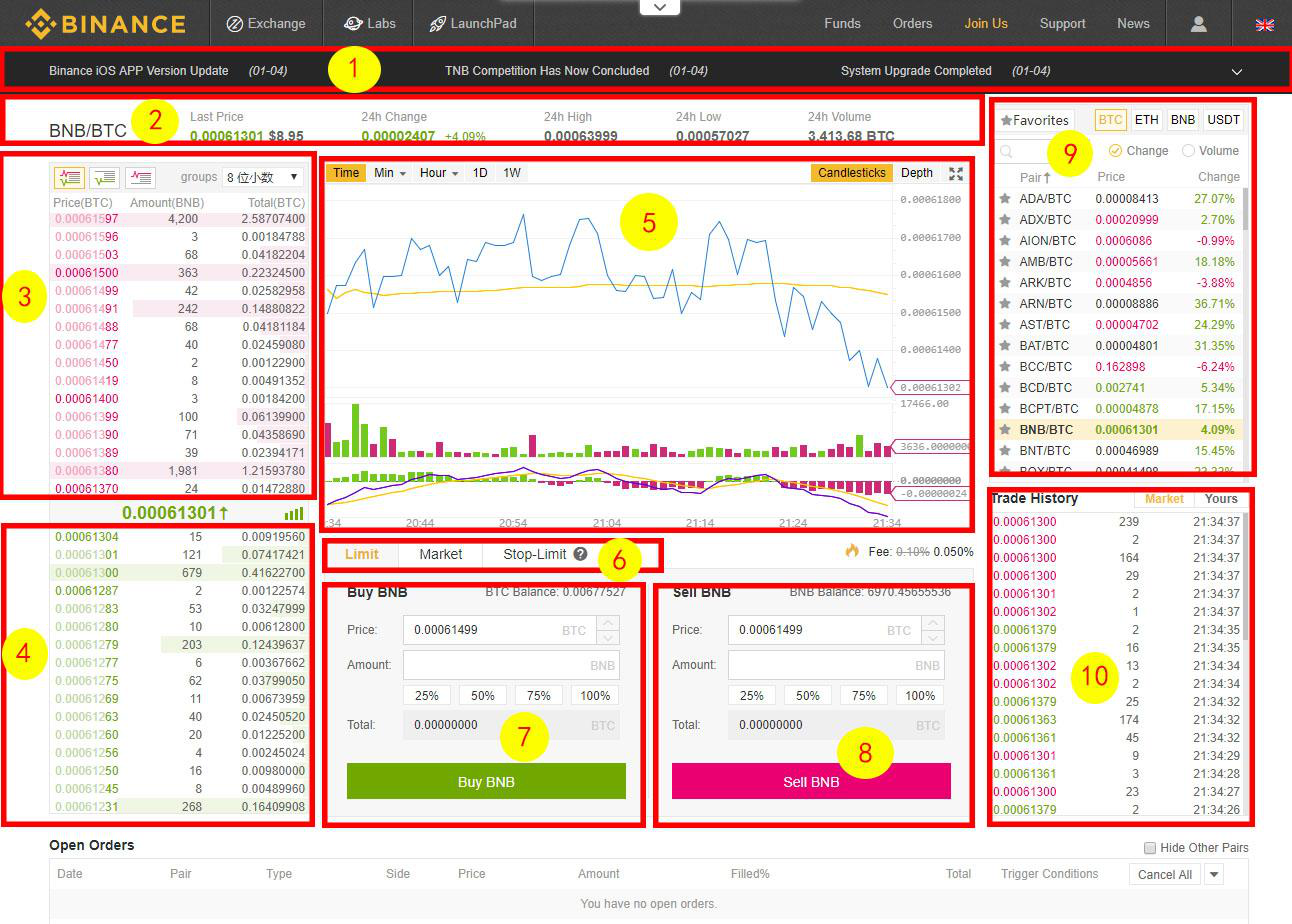 1. The display area of Binance Announcements
2. The display area of the current trading pair in 24h Volume
3. The display area of sale price
4. The display area of buy price
5. The display area of K-Line and Market Depth
6. The type of the order
7. The buy area
8. The sell area
9. The switch area of other trading markets / trading pairs
10. The display of the latest completed transaction price
Step 4, Fill in the price, quantity, for example: buy BNB coin
Enter the buy area of the Basic or Advanced website, refer to the token/coin price on the left, choose a right sale price of BNB and enter the number, click the button of the "Buy BNB", then you can finish your purchase. (Sell BNB is the same as Buy BNB).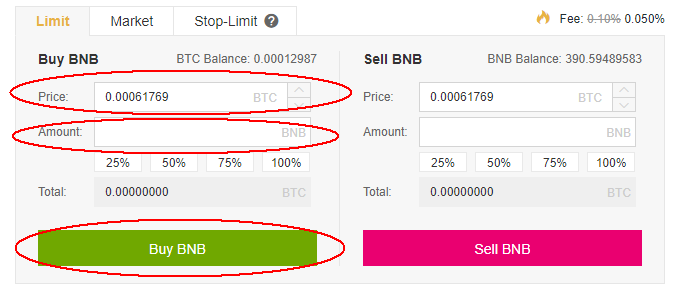 default price of order area is the last transaction price. You can choose a market price if you want to make a transaction quickly.
If the market price of BNB/BTC is 0.2 but you want to buy in 0.1, then you can choose the Limit Price.
The "25%" below amount means to buy BNB with your 25% BTC balance(same as other percentage).