Fellow Binancians,
The TROY competition has now concluded. All rewards have been distributed to the winners' accounts. Users can confirm receipt of the rewards via the "Distribution History" page in the Wallet.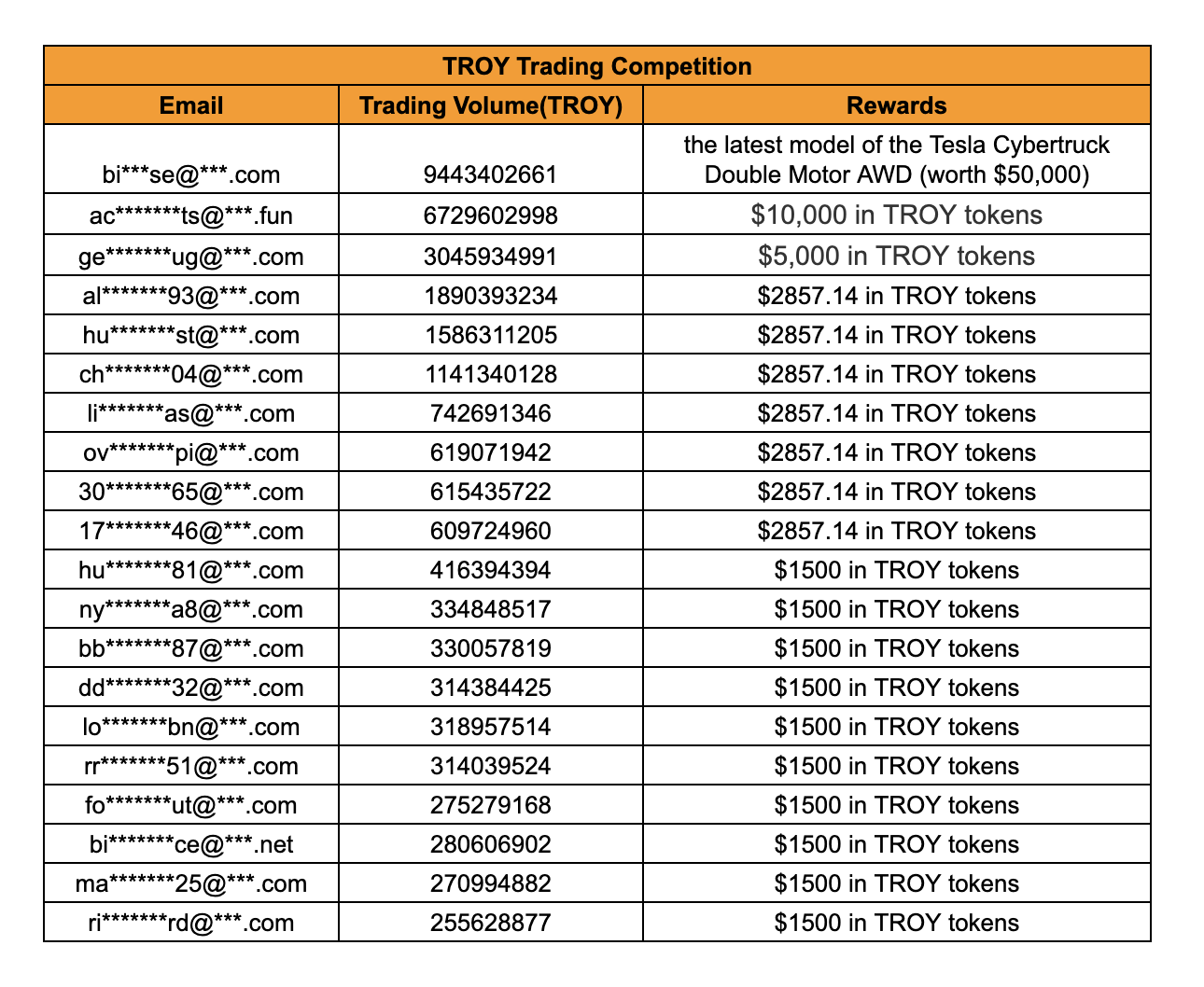 Competition link: Happy Holidays! Binance & TROY Bring You a Merry Christmas With a Tesla Cybertruck and $50,000 in TROY Tokens to Give Away!
Thanks for your support!
Binance Team
2020/01/03
Find us on
Telegram: https://t.me/binanceexchange
Twitter: https://twitter.com/binance
Facebook: https://www.facebook.com/binance
Instagram: https://www.instagram.com/binance