HC coins rose more than 90%
As of 23:00 on January 12, 2019, HC coins (HCASH) increased by 90% in 24 hours, and increased by 145% in the past 30 days. In the current situation where the overall digital currency market is not very good, it is indeed eye-catching. According to reports, the HCASH official is currently launching the HAIL protocol development.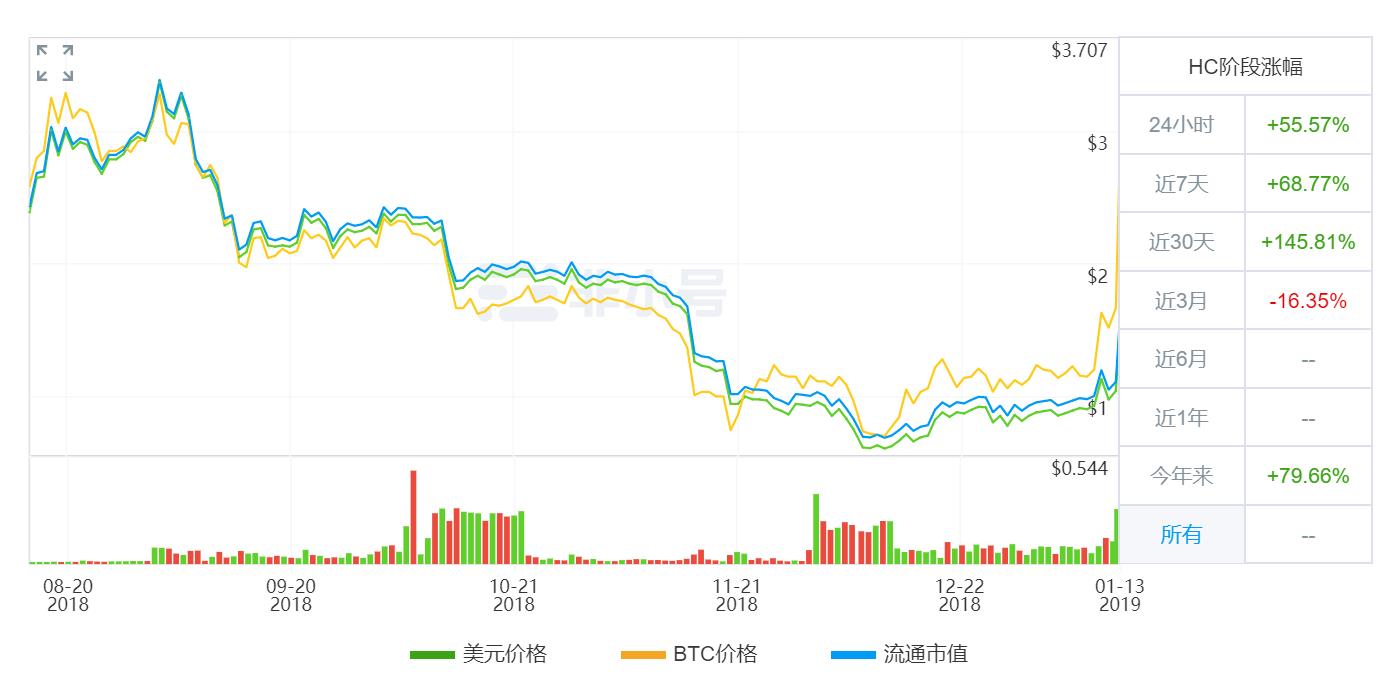 HC-HyperCash Introduction Details
HCASH is a decentralised and open-source cross-platform cryptocurrency. HCASH is designed to facilitate the exchange of information between blockchains and non-blockchain networks.
The HCASH network has two chains running laterally, with each serving different functions within the ecosystem. These two chains serve to provide us with an interlinked, bifocal dual-token, dual-chain ecosystem that will help us solve interconnection, privacy and security issues prevalent in the current blockchain ecosystem.
The HCASH ecosystem will consist of two chains that include the HyperCash (HC) main chain and the HyperExchange (HX) chain that is derived from the main chain, but will work towards bridging communication between blockchains including BTC, ETH and others, and non-blockchains such as DAGs.