Binance Fan Token
has officially launched the
PowerStation
feature, where fans can charge supported NFTs and earn rewards on an hourly basis according to their Fan Power.
This time, we are giving away a total of 6,000 PORTO Fan Tokens together with FC Porto!
Promotion Period: 2021-12-03 14:00 (UTC) until 2021-12-24 23:59 (UTC)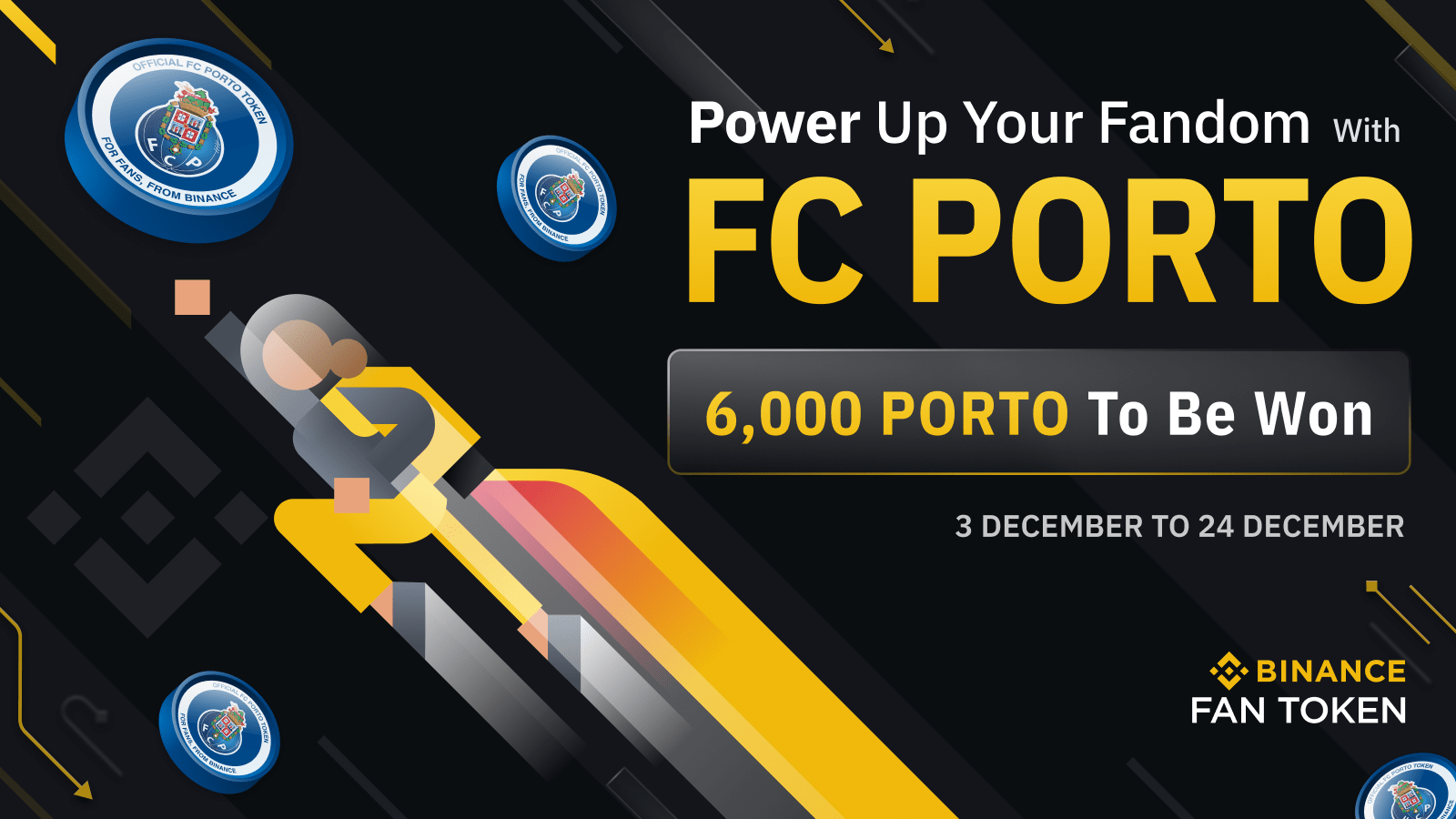 How to Enter:
Terms & Conditions:
Only users who

complete KYC

will be eligible for any rewards.

The rewards per 100 Fan Power will be shown on the

activity interface

. The rarer the NFT, the higher the Fan Power.

N = 20 Fan Power

R = 50 Fan Power

SR = 200 Fan Power

When a user charges all different items representing different categories of an NFT series, the user will activate a full set, which they can leverage to double their Fan Power for twice the amount of rewards. For more information, please refer to the

PowerStation FAQ

.

Each participant's hourly PowerStation rewards = (Hourly charged Fan Power by a participant / Hourly total charged Fan Power by all participants) * Hourly rewards to be given in a specific PowerStation activity.

Hourly rewards to be given in a specific PowerStation activity = Total rewards for the activity / Total hours of the activity.

Users will be able to accumulate their rewards (calculated each hour) and claim these rewards directly to their spot accounts at any time.

Users will be able to remove their NFT at any time with no delay.

NFTs charged in the PowerStation and also any unclaimed rewards will be automatically transferred to each user's spot accounts at the end of each PowerStation period.

Binance reserves the right to disqualify any participants immediately for any improper behaviors.

Binance reserves the right to cancel or amend the Promotion or Promotion Rules at our sole discretion.

Where any discrepancy arises between the translated versions and the original English version, the English version shall prevail.
Risk Warning: Binance Fan Tokens may fluctuate in value and you should conduct your own due diligence of the suitability of tokens and the risks involved before you enter into any transaction. To access and use the Binance Fan Token Platform you must go through our mandatory KYC and Identity Verification process and agree to the Binance Fan Tokens Terms and Conditions and the general Binance Terms of Use. Binance has the right to modify and terminate tokens, utility features, and the entire Binance Fan Token Platform with all its related content without notice or liability to users. It is your responsibility to determine whether you are permitted to use the services of the Binance Fan Token Platform based on the legal requirements in your country of residence.
Binance reserves the right in its sole discretion to amend or change or cancel this announcement at any time and for any reasons without prior notice.